80ml Rip Off Range with 2 x Free Nic Shots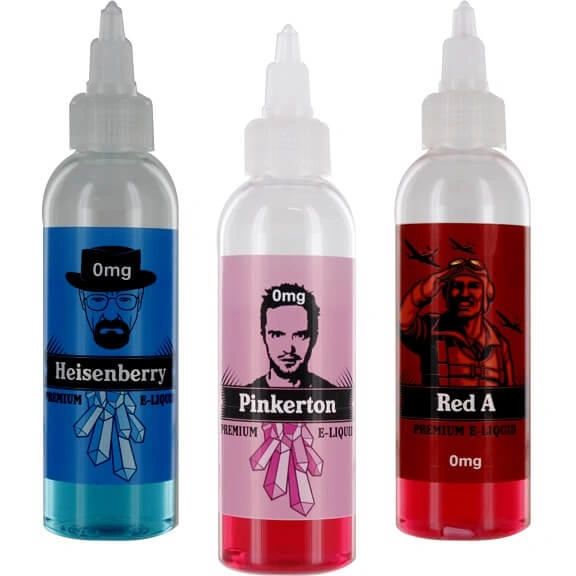 80ml Rip Off Range with 2 x Free Nic Shots
Here comes the "Rip Off" Short Fill (Shake & Vape) range.
Though fully TPD compliant, "shake and vape" liquids, also known as "short fill" are much cheaper and more convenient than 10ml bottles. Thus, you can get premium sub-ohm liquids at a budget price. Each order includes one 80ml bottle of nicotine free flavoured liquid and two 10ml "nic-shots", which are unflavoured but contain nicotine. The large bottle has space at the top to add your nic shots. Simply add the two 10ml bottles to the larger bottle, give it a good shake, and you will have 100ml of 3mg premium e-liquid
Heisenberry
The batch of blue! What is in it? Blueberry, anise, menthol and everything else in between? We will never truly know... all we do know is, it's GOOD!
Pinkerton
This fruity explosion of pink grapefruit mixed with berries and zesty citrus fruits is a dream for that all day vape you require!

Red A
Red Berries, black grape with a smooth overtone of eucalyptus. This ever famous flavour needs no introduction and is one of the highest selling flavours on the market!