Aspire Cleito 120 Mesh Pro Coils 0.15 ohm 5 Pack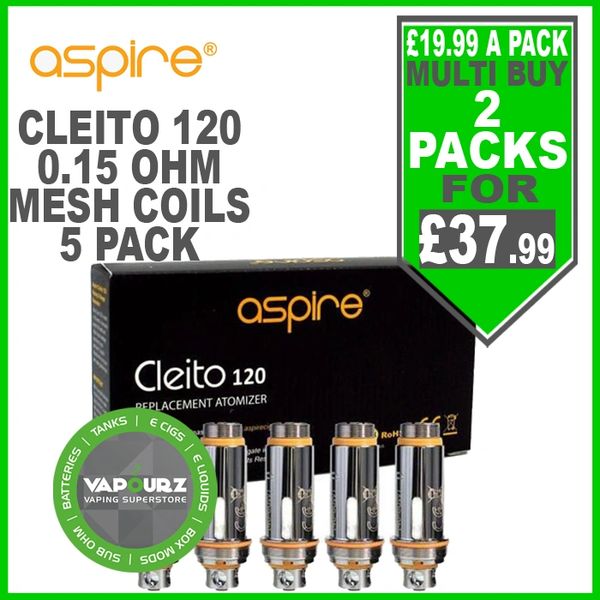 Aspire Cleito 120 Mesh Pro Coils 0.15 ohm 5 Pack
The Aspire Cleito 120 coil removes the need for a centre chimney within the tank. The Cleito 120 design frees up even more restriction in the airflow by eliminating the need for a static chimney within the tank itself. This results in an expanded flavour profile and increased vapour production.
This mesh coil is rated at 0.15Ω (60W - 75W) and fits the Cleito 120 & Cleito 120 pro tanks.

This coil can also be used in the regular Cleito 120 tank.
Specifications:

Chimney Style Coil
Open Airflow
Large Wick Holes
Mesh Wire Coil
Organic Cotton Wick
Juice Spitback Sheild
Mesh coil rated at 0.15ohm (60W - 75W)