2 x Prime Kingston 100ml Multi Buy + Free Nic Shots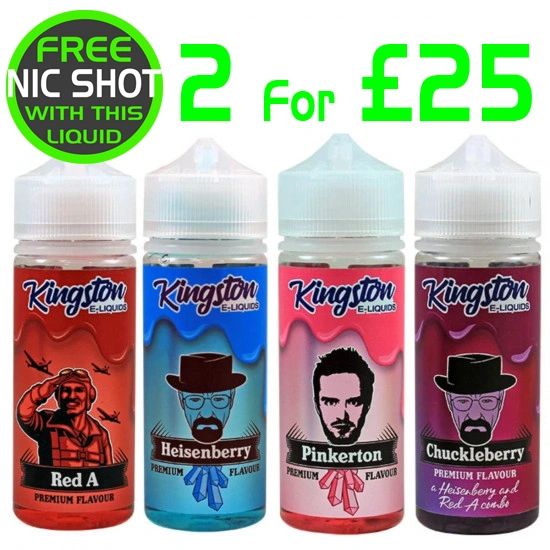 2 x Prime Kingston 100ml Multi Buy + Free Nic Shots
2 Bottles of 100ml Shortfill E-liquid by Prime & Kingston,
Heisenberry, Your favourite Heisenberg. Ice blast with hints of Berries.

Red A, Red Astaire blends lush red berries and black grape with punchy notes of sweet eucalyptus, subtle aniseed and a finish of menthol. 

Menthol, A cool and fresh menthol blend.

Blackcurrant Chill, Ripe blackcurrants & ice cold menthol.

Chuckleberry, A blend of Heisenberry & Red A


Its VG: 60% PG: 40% ratio.