Sour Apple Refresher Strapped 100ml + 2 nic shots free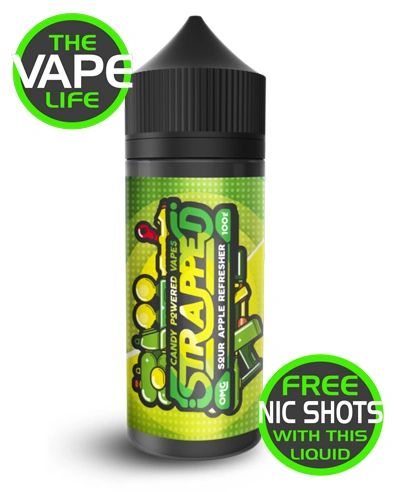 Sour Apple Refresher Strapped 100ml + 2 nic shots free
Sour Apple Refresher by Strapped e-liquids is a fizzy, sweet, fruity delight. Powered by candy, the entire Strapped e-liquids range are every bit as sublime as they sound!
FLAVOUR PROFILE? - Sweet. Sour candy apple
SERVED IN? - 100ml short fill chubby gorilla bottle 0mg with 2 FREE Nic shots!
VG/PG? - 70/30